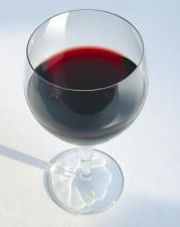 Shiok Far-eastern cuisine
96, Amar Jyoti Layout
Inner Ring Road, Bangalore
Bangalore - 560 071
Phone: (080) 6571 5555
Lunch: 12 PM - 3:30 PM
Dinner: 7:30 PM - 11:30 PM
More information
The Shiok cocktail lounge
Please note: This web site is currently being updated. Our cocktail lounge is now called "Moss" and has a floor all to itself. The official web site for the lounge will be fully functional shortly. Some of the information below may no longer be correct.
Bangalore is a city with plenty of places to have a drink. But if you feel the need to take a break from all the other noisy, crowded and smoky places, the Shiok cocktail lounge is the ideal escape for you. You won't find lots of trinkets on the walls. You won't find loud club music blaring in your ears. You won't even find bar staff dressed in funny costumes. Heck, we seem like a lousy excuse for a watering hole.
Instead, you'll find a quiet, classy, and elegant lounge where you can sit down, relax, and unwind after a hard day's work. Our seating has been specially designed to make you comfortable. Bring your friends and colleagues and forget about the rest of the world for an hour or two.
We're right here in Indiranagar - the heart of town. Come on over.
Our specialty - exotic cocktails
Shiok never aimed to be just another bar serving shots of vodka and bottles of beer. Hey, you can get that almost anywhere. We decided to do what nobody else did - conjure up a wide range of exotic cocktails at affordable prices. And we're not talking about the usual Bloody Marys or Daiquiris (though we do them equally well.) Our menu lists more than 30 cocktails and that's only so we could keep the menu small. Almost all our cocktails are priced between Rs. 150 and Rs. 175 - far lower than other places. We're sure that we can make your favourite cocktail, even if it's not on the menu.
Want to know what's on offer?? Check out our cocktail menu.
... and also premium foreign spirits
If you're a sophisticated person with refined taste, you can possibly tell the difference between 10-year-old Scotch and 12-year-old Scotch. To cater to people like you, we have a range of fine Scotch, from Chivas Regal to single-malt Glenmorangie. If you prefer, we also stock premium whisky brands like J&B and Jack Daniels. Lastly, we have a selection of premium cognacs and liqueurs to round off our menu. (Download our bar menu)
Your next business event - in our lounge?
With a seating capacity of 30, our lounge is a great choice for business entertaining, holding product launches, company project meetings, and corporate social events. We can help create a package that includes drinks, starters, and a full Far-eastern meal customised to your tastes.
If you would like to reserve the lounge for a business event, please do contact us.
Please note: Entry to the lounge is restricted to patrons over 21 years of age.